How to Rank Higher on Google: A Step-by-Step Guide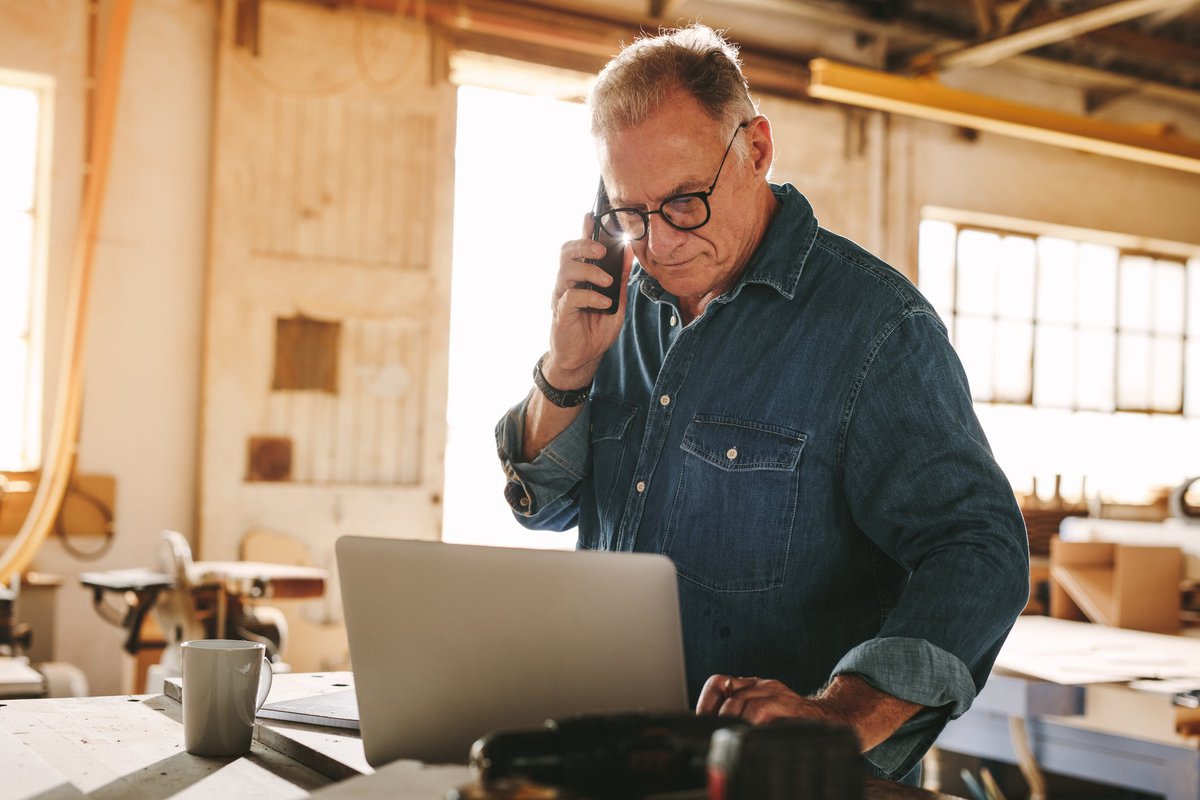 We've squeezed the process for ranking higher on Google into five steps, taking you from a technical foundation through site contents and into external ranking factors to improve your SEO visibility.
Among the sources of website traffic, the most coveted is traffic from search engines because it is high quality, composed mostly of real users, not bots, and is often monetizable.
There is an easy way to get that sort of traffic via pay-per-click advertising, but what most business owners are looking for is natural unpaid traffic from search engines: organic search visitors.
The way to obtain organic and high-quality traffic is by ranking high in search engines when users search for keywords relevant to one's business or products. If you improve your Google rank, more visitors will come to your site.
The set of techniques and approaches used to generate this organic traffic is commonly known as SEO: Search Engine Optimization.
So, let's concentrate on the process of improving your SEO in the steps below.
The 5 steps to rank higher on Google:
Check your ranking baseline, analytics, and search console
Optimize your site architecture
Find traffic-driving keywords
Optimize existing website content and create new content
Generate authoritative backlinks

1. Check your ranking baseline, analytics, and search console
Many site owners will do a large scale SEO audit to understand how to rank higher on Google, but less will suffice for most sites. A number of SEO tools allow you to check your SEO visibility with a simple domain lookup.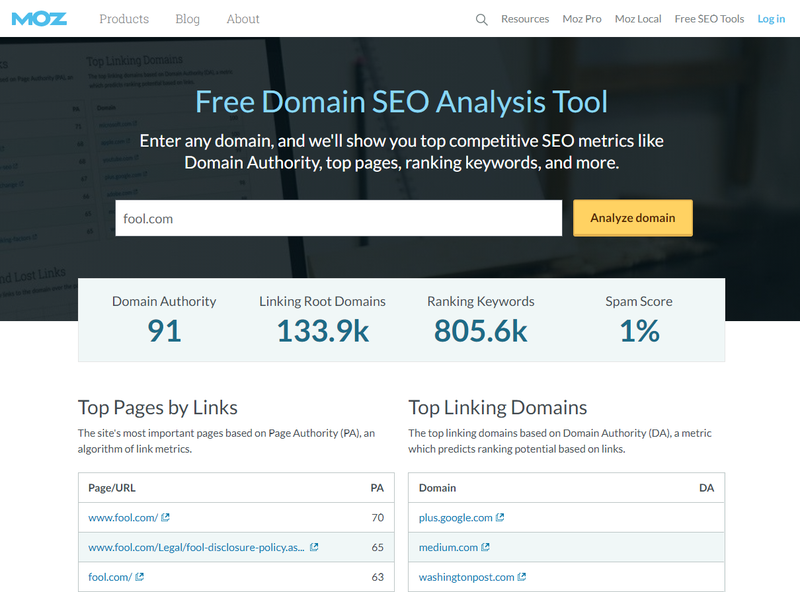 Ranking baseline
The domain lookup can inform you about two of the three pillars of SEO which are important to raise Google ranking: It will provide you with an overall domain score which can be used as an indicator of the site authority.
Most SEO tools will also give an overview of the most important keywords and pages of your website. It can even include information about the rich snippets that are important in your keyword territory. Rich snippets are search results that reproduce content elements that websites provide via structured data.
Verify analytics and search console
The other baseline work you should undertake in order to work efficiently with your SEO is to check traffic and indexation. Firstly, get your web analytics in place to keep track of visitor volumes and traffic sources. Next, make sure to register your site with Google Search Console, which will help you monitor your site's indexation into Google.
2. Optimize your site architecture
Now that monitoring and tracking are in place, you can start optimizing your site from its foundation.
Install a secure server certificate
A great place to start is to check for duplicate content issues in your domain name and server setup. Make sure you have an SSL certificate (Secure Sockets Layer) and that your non-secure site (http) is redirecting to your secure site (https).
Redirect secondary domain
Next, make sure there is only one version of your site indexable by search engines. This can be done by redirecting https://domain.com/ traffic to https://www.domain.com/ — or the other way around if you prefer.
Provide a sitemap
It may be useful to provide a sitemap via the Google Search Console, but it is not essential if you have a small site and haven't detected duplicate content or other indexation issues.
Check your robots.txt
Now, you can use your preferred SEO tool to do a crawl of your site to identify technical issues that need fixing. Make sure your robots.txt doesn't disallow search engine access to the full site. It should only disallow content you do not want indexed, if any.
Fix server and page issues
An SEO tool will often overdo the alerts and notifications a bit, so there is no obligation to fix them all. In this step we are mainly concentrating on technical SEO, making sure that server side errors, redirections, and page errors are addressed. Fix those.
Consider using structured data
If it looks like there is a need for rich snippets to compete in the SERPs (Search Engine Results Pages), it will be useful to discuss a strategy for structured data with your site developer. But in many cases, this is reserved for advanced SEO in competitive settings.
Use meta description tags
You may take the occasion, however, to check whether the insertion of meta tags can be automated or whether the CMS you are using allows you to update description tags on the site. Don't waste your time with keyword meta tags, the only people looking at those are your competitors.
3. Find traffic-driving keywords
Once the technical foundation is in place, we can start thinking with a marketing mindset. Who are the users you want to attract to your website and what are the words they type in a search engine to find information?
Do your keyword research
When you did the domain lookup in step 2, you may have already found keywords your site is ranking for. Keyword research is about identifying the words you should rank for and that are also being used to search for your business or services.
Track ranking for your keywords
Your SEO tool becomes useful once again when you have chosen keywords you need to rank better for. Activate the rank tracker on the main keywords you want to target, and for the main countries and search engines you are focused on.
4. Optimize existing site content and create new content
The rank tracking shows you what keywords you are ranking for and what keywords you are not. For keywords for which you are already ranking in the top 30 search results, it may be sufficient to optimize existing content to improve ranking for those keywords.
Optimize content for ranking keywords
To improve ranking on existing keywords, you can work primarily on your on-page SEO. Make sure that the page elements are optimized for the targeted keyword, as well as for semantically related keywords. This can increase Google ranking for the targeted keyword you monitor with your rank tracker once the optimized page has been reindexed.
Create new content for keywords not ranking
In order to improve the overall Google search ranking, you can now turn to keywords you are not ranking for. It is a good idea to find content ideas by looking at existing content the search engines find. If you are out of ideas, configure a Google Alert for the targeted keyword to find inspiration.
Next, create outstanding content, make sure it is relevant and keyword-rich, then publish it as new pages or articles on your website. Make sure the content is integrated into the site structure, ideally linked to from the homepage. Search engines will automatically find and index the new content.
5. Generate authoritative backlinks
Your technical platform is optimized, you have content for all the keywords you are targeting, but there is still ample room to improve Google rank for your keywords. What is missing is authority.
Building links
Links pointing to your website are interpreted by search engines as signals indicating the quality, authority, and popularity of your website. The more and the better backlinks you have, the higher you are likely to rank.
You should make sure you have used all the obvious linking opportunities you have available to you. Partners, friends, clients, directories, and social media profiles are all potential sources for links pointing to your website. Press is even better.
Building wider authority
Remember that search engines interpret links as signals. The links are not the goal, the authority is. Building authority means taking a broader view of off-page SEO than simply the do-follow link with the keyword in the anchor text.
Building authority is about building your brand. The more you communicate, the more content you share, the bigger your business is, the stronger your authority becomes. This doesn't have to be complicated. Did you put a link in your email signature, on your business cards, and on all the flyers or brochures you create? Start there.
Backlinks often come naturally from authority, although the best results are achieved when you also optimize the link equation relating to your brand and site authority.
SEO is a bit like mayonnaise
Egg yolk, mustard, olive oil, salt, and pepper, and you just need to whip it homogeneously. Sounds easy, doesn't it? Getting a good-looking and tasty mayonnaise takes a bit of practice, but more importantly, you need the right doses of each ingredient.
In order to rank in Google, you need to find the right balance of a solid and clean architecture, enough high-quality content, and site authority. Often people worry more about technical optimizations and custom development for SEO, when really it is about building content and authority. Not so different from simply building and growing your business.